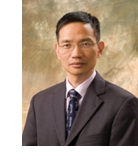 Dr. Ye Xiang: Founder and Managing Director
Founded VisionGain Capital Limited in 2008 and currently serve as Managing Director
Dr. Ye has comprehensive working experience in regulatory authority, corporate finance and investment banking.
During 2001 – 2007, Dr. Ye served as the Senior Consultant for Chairman and CEO of Hong Kong Securities and Futures Commission.
During 2000 – 2001, Dr. Ye was the Head of Financial Institutions and Executive Director of BOCI (Asia) as well as the Consultant for Goldman Sachs (Asia).
During 1998 to 2000, Dr. Ye served as the Senior Analyst of Corporate Development Division and Banking Supervision Division at the Hong Kong Monetary Authority (HKMA).
During 1994 to 1998, Dr. Ye served at the Secretary for Foreign Financial Institutions at the People's Bank of China (PBOC).
Dr. Ye currently serves as a committee member of the Hong Kong Securities and Futures Commission Public Consulting Board, and guest writer of Caixin Magazine.
Dr. Ye was granted a doctoral degree at the PBS School of Finance, Tsinghua University, Chartered Financial Analyst and Risk Management Certificate.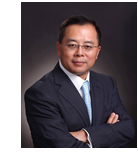 Mr. Charlie Ban: Managing Director
Joined VisionGain Capital in 2015, currently serve as Managing Director
Charlie has over 20-year experience in investment banking, wealth management and private equity. Charlie has worked in various financial institutions in New York, Hong Kong and Beijing. Prior to joining VisionGain, Charlie is the Partner of SAIF Partners China.
During 2011 – 2014, Charlie served as the Executive Director of Securities Investment Department of Goldman Sachs Gao Hua Securities.
During 2007 – 2009, Charlie was the Director at Citi Private Bank.
During 2004 – 2007, Charlie was the Vice President at HSBC Private Bank.
During 2002 – 2004, Charlie as the Executive Director at the Industrial and Commercial East Asia (ICEA).
During 1999 – 2001, Charlie was the Senior Analyst at Investment Banking Department of Goldman Sachs (New York).
During 1996 – 1998, Charlie was the Investment Manager at Asia Investment of AIG.
Charlie was granted the EMBA degree at Peking University in China and a MBA degree in Pace University in USA.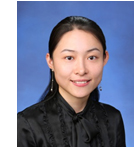 Ms. Huang: Portfolio Manager
Joined VisionGain Capital in 2013, currently serve as our Portfolio Manager
Ms. Huang has 11 years of experience in private equity, asset management and investment banking.
During 2011 – 2013, Ms. Huang served as the Associate Director of Mount Kellett Capital. Mount Kellet Capital is a US$7 billion AUM global private equity fund founded by ex-Goldman Sachs team. Ms. Huang was in charge of project execution from deal screening, due diligence, financial modeling, investment memo drafting, negotiation to portfolio management and project exit.
During 2007 -2009, Ms. Huang was the Senior Associate of the Real Estate Investment team at the Royal Bank of Scotland.
During 2005 – 2007, Ms. Huang was an analyst of J.P. Morgan (Asia) Investment Banking and worked on oversea IPO and M&A of Chinese corporates.
Shirley was granted a MBA degree in The Wharton School of the University of Pennsylvaniaand Bachelor degree of Management in Fudan University